18 Reasons to live in Infinity
Infinity is a gated community consisting of 24 luxurious apartments plus independent penthouses. The surrounding area of this estate is peaceful and rich in the beauty of nature. It has a special entrance gate and security is guaranteed 24/7. You will enjoy the following advantages from Mirador Del Paraiso:
24 HOURS SECURITY
The security gate at the Infinity entrance is enough to deter theft and vandalism. Tight safekeeping at the entrance ensures that everybody provides a code or a friend to be granted entry. We ensure that there is an accurate record of who came in and out of the community's gate together with the timestamps. There is a repair and maintenance plan for the security gate to avoid compromising security.
COMMUNAL POOL (25 METERS LONG)
Swimming is an amazing weight loss and leisure activity. Our communal pool is designed to give the community a means for social interactions and engagements, stress relief, and relaxation. It also increases the general safety of the community. The tenants have the chance to come together and form a common goal as the infinity community.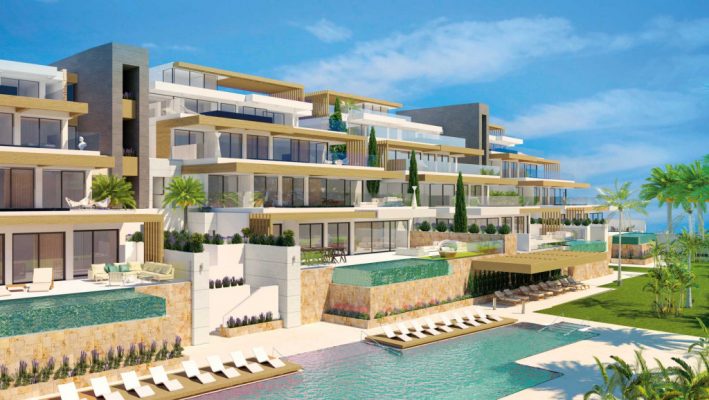 PRIVATE TERRACES (85/110 METERS)
Each apartment has private terracing of about 85-110 meters. This terraces are to be enjoyed along with the amazing weather and nature views in Benahavís.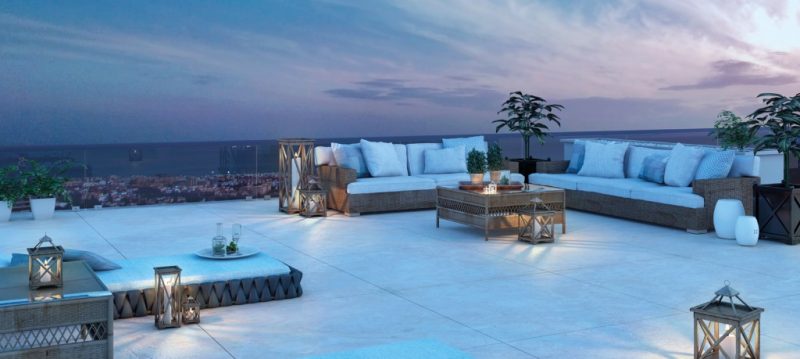 PRIVATE POOL
Private pools are a delight in various ways because the owner has full control of it. The pool is private and offers you more time to spend with your loved ones away from the crowd. It is right there for you to use anytime you want and to keep your kids home!
HOME AUTOMATION
At Infinity, we have embraced home automation technologies such as smart lighting, smart thermostat and smart appliances, all connected at a centralized place to control energy consumption.
KEEP IN TOUCH SYSTEM
Each apartment has a keep in touch system to use while communicating with the neighbors, the security team or the management on issues concerning emergencies, updates, raising signals, etc.
2/4 PARKINGS PER HOME
Infinity provides its tenants with an ample parking space for up to 4 cars in each apartment.
LARGE STORAGE ROOMS
The large storage rooms at Infinity apartments are important for keeping important files, seasonal stock or other items. The storage space allows you to create more space in the house to keep important things that cannot fit.
SIEMENS APPLIANCES
All the appliances inside Infinity apartments are from the great and well-known brand Siemens. They will definitely offer you the state of the art technology, innovative functions, and optimal results. The washing machine, dishwashers, dryers, and other appliances offer you the comfort, performance and energy-efficiency that you need.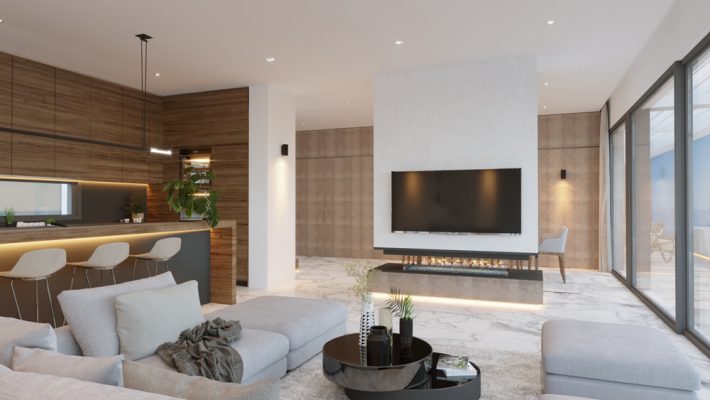 WOODEN KITCHENS
Our kitchens are made of solid wood to give them a classic timeless design. Wood gives a warmer and inviting look with great durability and low maintenance is required in the kitchens.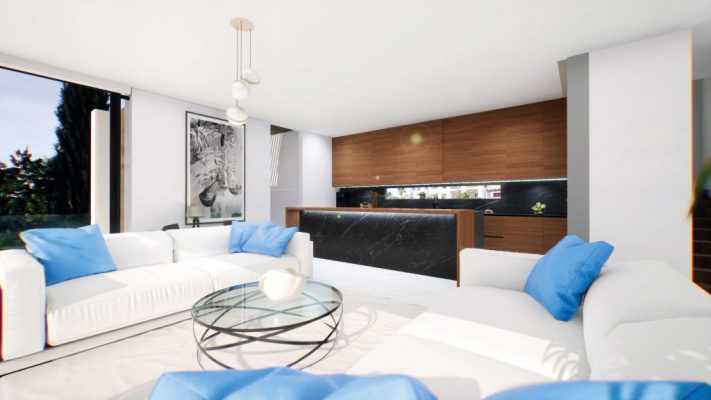 GYM
Our gyms are fully equipped with weight stations and cardio. Here, you have the chance to increase your energy levels, lose weight, relax, and enjoy the general aspects of keeping fit.
PENTHOUSES WITH GARDENS
Infinity contains lavish penthouses with gardens for those who desire to have a spacious outdoor area. They give you the chance to have a little garden in the middle of a city.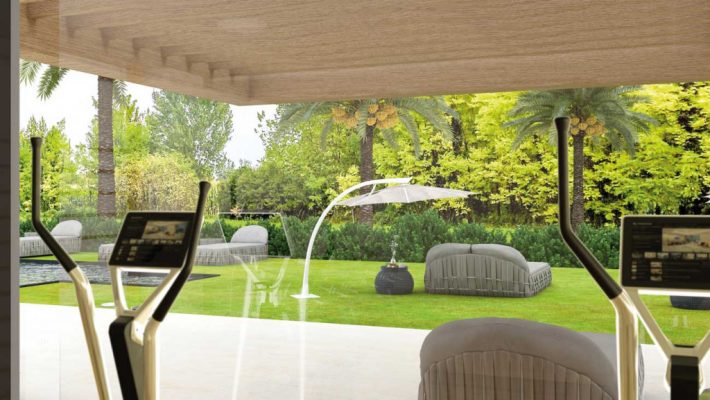 PENTHOUSES WITH PRIVATE ACCESS
Penthouses with private access offer the opportunity to access the rooftop space without interfering with any of your neighbor's privacy.
A/C AND UNDERFLOOR HEATING SYSTEM (SUSTAINABLE AND ECOLOGICAL)
The underfloor heating system distributes heat evenly across all the rooms. It works at a lower temperature thus reducing your heating bills. The floor remains warm at all times even when the windows are opened so you don't need to worry about walking around the house barefoot. The system is hidden and therefore does not interfere with your home décor.
ELECTRIC CHARGER CARS IN EACH HOME
There are 3 pin plug sockets with an EVSE cable for electric charger cars in every apartment. They are installed near the car parking area and the process of charging is as simple as that of a phone. A home charging point is set to ensure speedy charging and built-in safety measures.
5,000 SQUARE METERS OF PRIVATE RUNNING
For morning or evening runs, each tenant in the Infinity community has a private running area of 5,000 square meters.
HANS GROVE AND VILLEROY BOSCH
Each of these apartments has been designed with modern living in mind. Bathroom fixtures are from Villeroy Bosch and taps from Hans Grove to give an exceptional acoustic experience.